Focus on CCUS Investment, Financing, and Industrialization——7th CCUS International Forum · CCUS Investment Forum
March 18th, the Carbon Capture Utilization and Storage (CCUS) Investment Forum was held during the opening of the 7th CCUS Forum in Beijing. The Investment Forum was hosted by China Technology Strategic Alliance for CO2 Capture, Utilization and Storage Technology Innovation (CTSA-CCUS) and China National Petroleum Corporation (CNPC), and was sponsored by OGCI China Climate Investments fund.
The Forum invited more than 100 experts and academics from organizations including, the Ministry of Ecology and Environment (MEE), the National Center for Climate Change Strategy and International Cooperation (NCSC), OGCI Climate Investments (CI) and University College London (UCL). It is the first specialized sub-forum session held in the CCUS International Forum focusing on CCUS investment, financing, and industrialization, marking a progressive step forward for CCUS from technological research to capital engagement within the PRC.
WAN Jun, Deputy General Manager of CNPC Asset Management Co., Ltd. (CNPCAM), DING Hui, Director of Climate Change Department of MEE, LI Wujun, General Manager of Sanya Development Holdings Co., Ltd., James Mackey, Managing Director of OGCI CI, and Xia Ying, Senior Expert of the Finance Department of CNPC, delivered speeches as representatives of the government and enterprises respectively.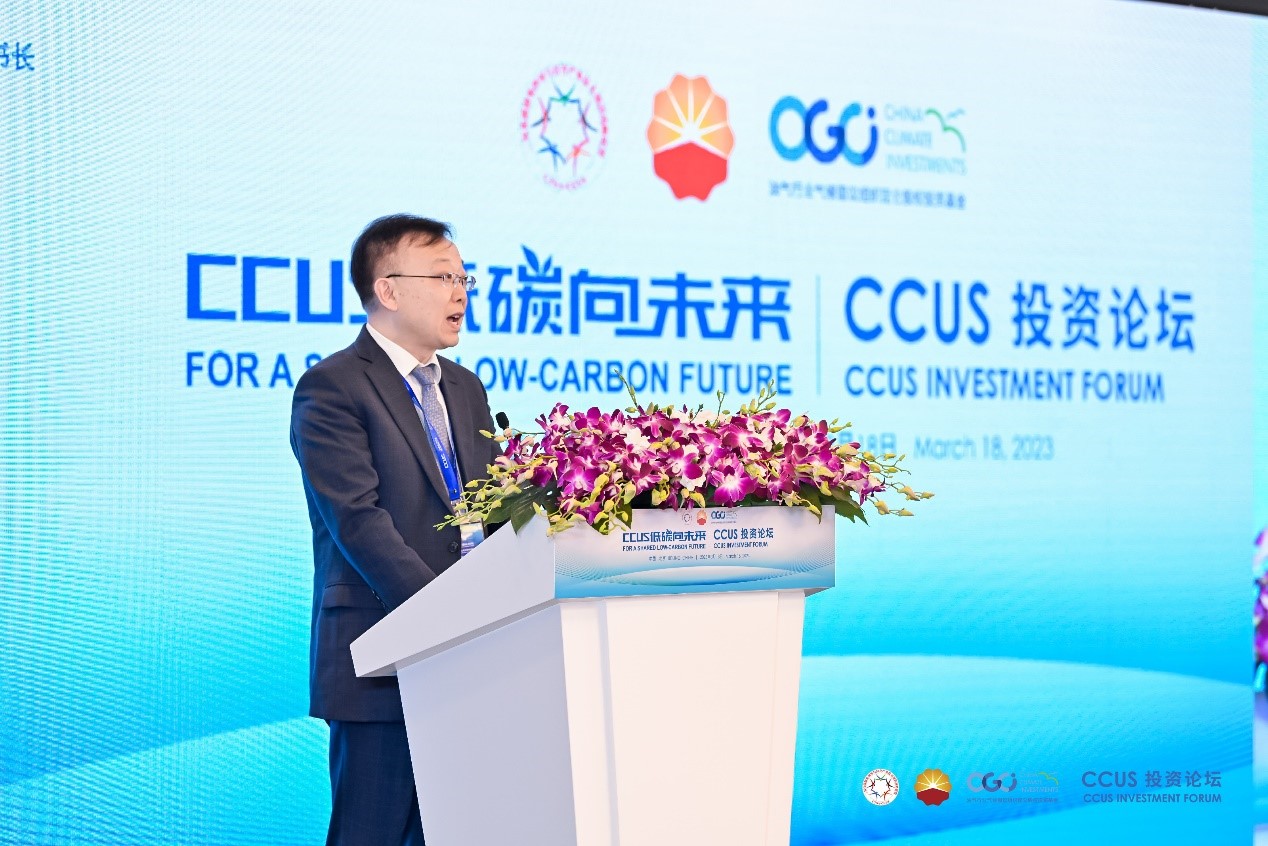 The Forum was hosted by HE Hongxu, Chairman of China Oil and Gas Climate Investments Co., Ltd. (COGCI). At the keynote session, Song Lei, Chief Representative in China for OGCI CI, said that since its establishment in 2017, CI has completed the execution of more than 30 decarbonization start-ups. By December 2021, CI's portfolio companies had delivered in excess of 30 million tons of carbon dioxide equivalent reduction. He also emphasized that CCUS investment needs to focus on three strategies: technological innovation and scale-up that can accelerate the reduction of carbon capture costs, utilization technology investments that can create additional markets for CO2 and enable carbon recycling, project investments that can apply accumulated experience of executing CCS projects and integrating the global CCUS industry chain.
CHAI Qimin, Director of Strategic Planning Department of NCSC, mainly discussed the current situation and development prospects of China's CCUS investment and financing policies. He presented data of global energy transition investment, global green bond issuance and global carbon market trading in 2022, showing that China has become the main power of global climate investment and financing. In addition, he made specific analysis on the pathway of China CCUS commercialization and future investment prospects, and proposed suggestions on the establishment of carbon emission reduction monetary policy tools and the establishment of a national low-carbon transition fund.

Professor LIANG Xi from the UCL specifically introduced the progress of CCUS projects in United States, Europe, China, the Middle East and Australia from a business perspective. He said that achieving economic benefits is the biggest challenge for the CCUS project at this stage. Driven by China's carbon neutrality target, the profitability and development prospects of the partnership model and operator model are relatively clear, but the transition from the vertical integration model to these two business models still needs the support from the government and financial institutions.

LI Xingchun, Chief Expert of CNPC Research Institute of Safety and Environment, also focused on the development of CCUS under carbon asset management in China and gave a detailed interpretation of the loan guarantee and tax credit policies of CCUS in the United States and Canada. He pointed out that CCUS is a carbon neutral bridge technology, and EOR has good prospects. Although CCS is in the right direction, its prospects are still not clear.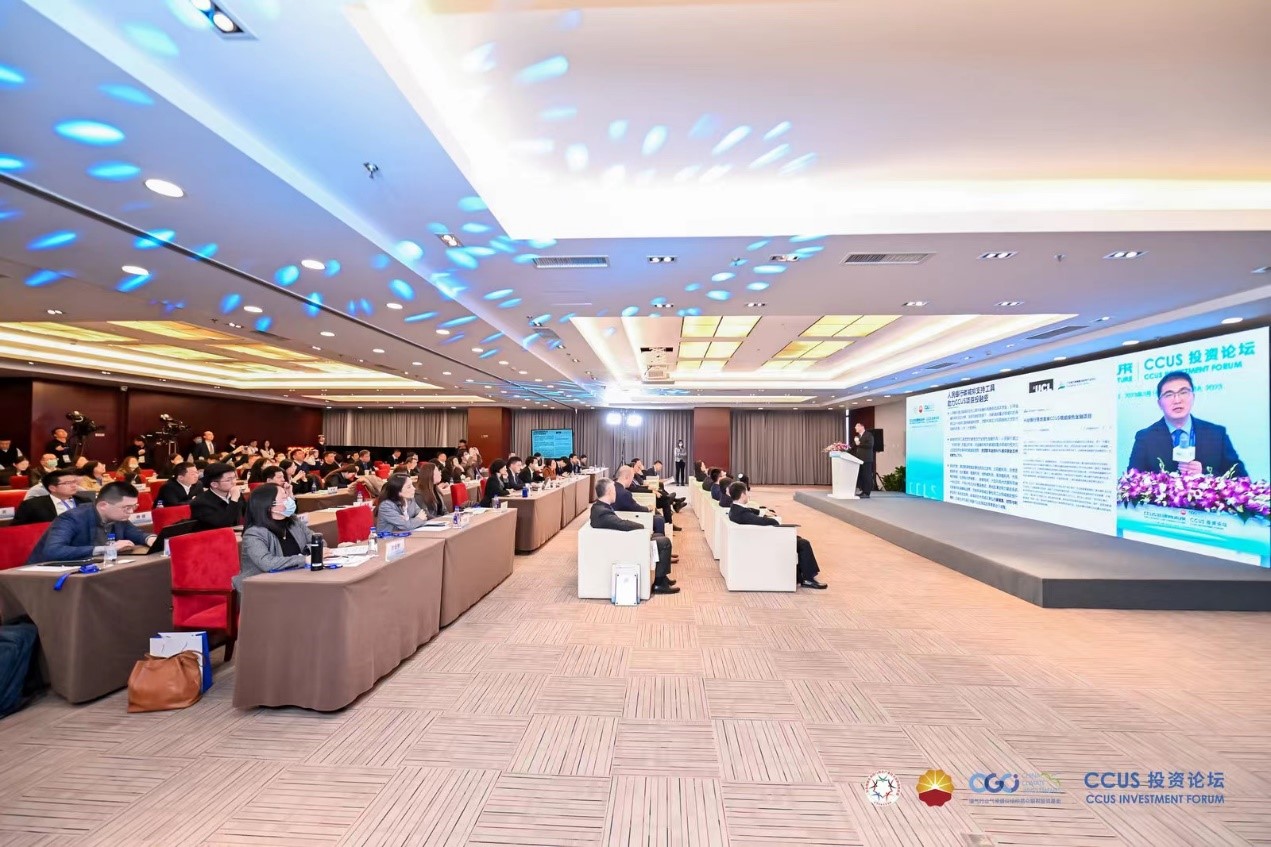 In the roadshow session of CCUS start-ups, six enterprises, including Changhua Chemical, Blue Shell Clean Energy, Powered Carbon, Beijing Dunhua, Nanjing Youyang, and Lingqing Tech demonstrated their respective technologies and business lines. The selected start-ups covered the whole CCUS industrial chain in China from carbon capture to carbon storage. Experts from Tianjin Emission Rights Exchange, Chinese Academy of Sciences, Shanghai Jiaotong University, CNPC Engineering Construction Corporation and other well-known experts in the industry gave wonderful comments.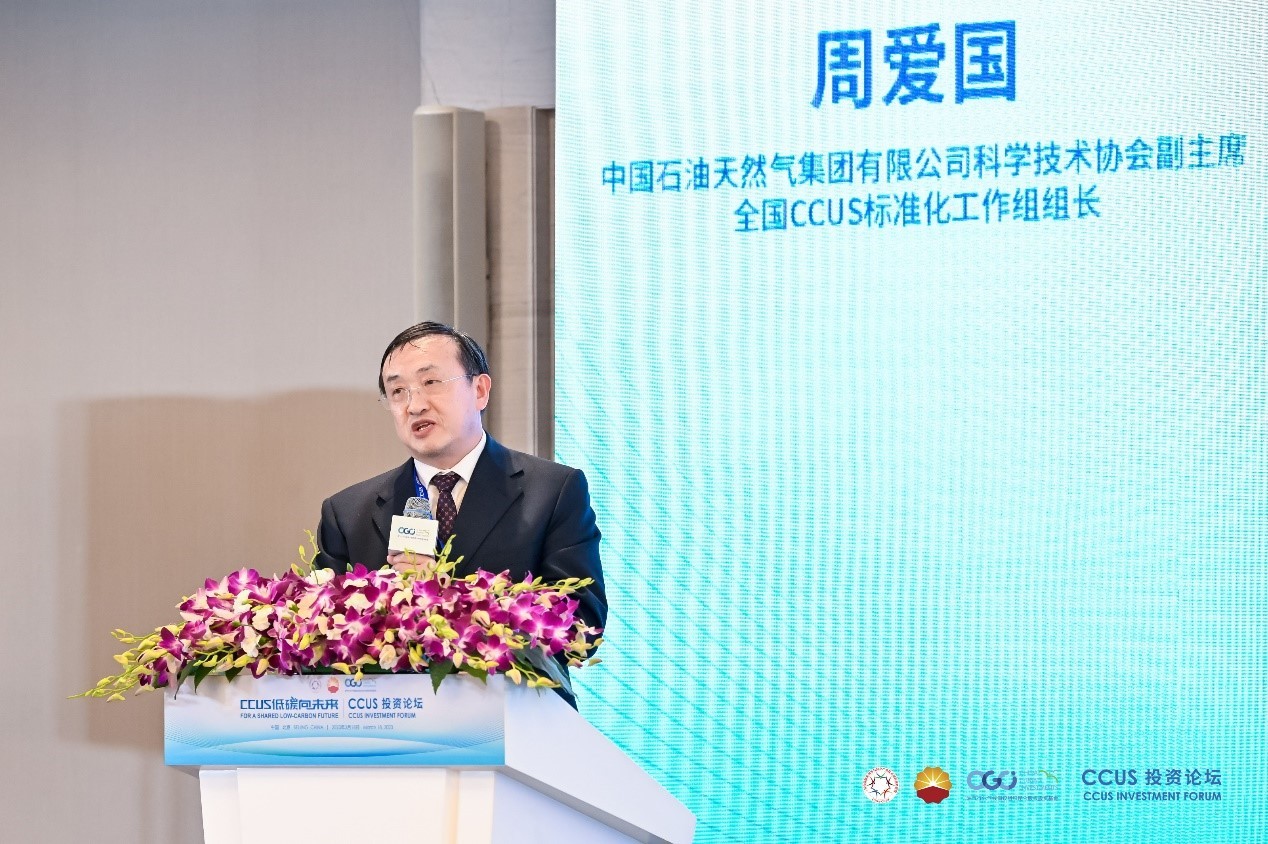 Zhou Aiguo, Chairman of the CCUS Investment Forum, Vice Chairman of the Science and Technology Association of CNPC, and the Head of National CCUS Standardization Working Group, described the Forum as a cauldron of ideas. He analyzed the CCUS commercialization path from the different perspectives of policy, technology, and market potential, providing the context for promoting investment in CCUS and helping China to achieve carbon peak and neutrality. He particularly stressed that the key to the success of CCUS lies in the joint participation and joint efforts of the government, enterprises, capital, and other key stakeholders.